UNPACK.
HANG.
PARADISE.
see reverse side
see reverse side
Infinity Frame
Contour Frame
Traditional Art
Highest Grade Color & Detail
Metallic Paper Responds to Light
UV Resistant Inks & Long Life Protection
Vacuum Sealed from Humidity & Harmful Elements
Rear Brace System Eliminates Bowing & Warping
Frame & Hanging Hardware Included with Art
Letter of Authenticity & Unique Serial Number
Sizes
20x30 & 37x56
25x35 & 40x60
__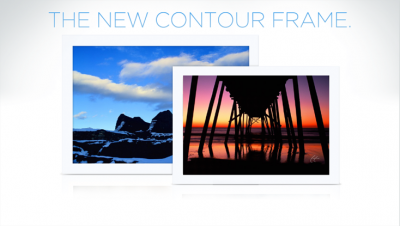 The Contour Frame is clean, sleek and simple. One seamless piece of beauty.
Simple Is Sophisticated
Less but better… the complexity of the frame has been conquered. Contour shapes the art with the true essence of a frame, and eliminates the non-essential.
White Is Clean
Contour's white is quiet and restrained, yet bold and definitive. A look that is pure, significant and iconic.
Sleek Is Beautiful
Contour flows seamlessly from the photograph as one polished piece of art, and extends the brilliant luster of the art onto the frame. No seams, cracks or gaps. Elegance and allure from a continuous and uniform design.
Easy Hanging
Pre-installed braces on the back of the art allow simple hanging for immediate display and maximum support protection. The art can be hung on any hanging device.
Infinity Frame
All artwork ordered without a Contour Frame comes in an Infinity Frame with pre-installed hanging braces for immediate display. The artistic look of a disappearing edge. Infinity's specially designed preservation protects the piece front to back.